You did it! You successfully crossed the Kerrville Tri finish line and made all your hard work pay off! Check out these 5 sure-fire ways to help you stay motivated after completing your tri
1. Train with friends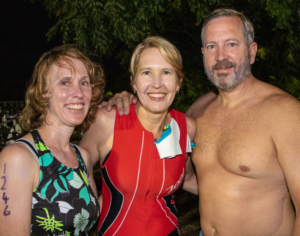 You've come this far, keep making progress in your fitness journey by continuing your training routine! What better way to make tri training fun than getting a group together to train with you? This is a great way to keep you motivated while also holding you accountable to keep up with your training. Training with friends is also an excellent way to hear about other training plans and techniques. If you do get a group together, consider getting a coach to help guide you even more!
2. Look back at your old race photos
Take a second to look back at some of your old race photos. You'll see how good you looked and remember how incredible it felt in the moment of completing your tri. Better yet, look at your finisher medals to give yourself a little reminder of the rush you got when you took those finals steps over the finish line.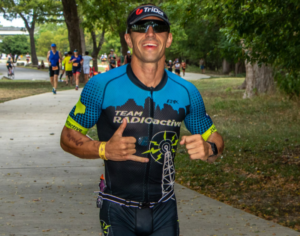 3. Sign up for another Tri
Just because off-season is around the corner doesn't mean you should stop your training. Registering for another tri, or a short distance run such as the Austin Marathon 5K will motivate you to keep up the hard work and give you something to look forward to!
4. Set small goals with rewards along the way
Set weekly goals such as getting up and completing a run every morning then treat yourself at the end of the week. Spoil yourself and grab some new tri gear that you can rock during your next triathlon (another reason to keep yourself motivated) or get out and go for a bite at your favorite spot! These small goals you set for yourself along the way will ultimately lead to you improving your performance for your next tri!
5. Celebrate your achievements!
After all, you spent months training for Kerrville Tri and you accomplished your goal by crossing the finish line, take a moment to give yourself a high five and be proud of yourself!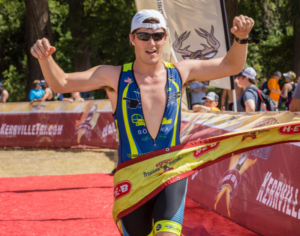 https://kerrvilletri.com/wp-content/uploads/2019/10/5.ways_.to_.stay_.motivated.triathlon-KTF-WP-feature.jpg
400
495
HighFiveAdmin
https://kerrvilletri.com/wp-content/uploads/2020/05/KERRVILLE-10-YEAR-ANNIVERSARY-LOGOKERRVILLE-HEADER-LOGO-WEBSITE-2020-300x111.png
HighFiveAdmin
2019-10-16 13:35:02
2019-10-16 13:35:02
5 Ways to Stay Motivated After your Tri