If you're a podcast lover like us, you are in for a treat! Check out our top favorite health and fitness podcasts.
Whether you're looking for a boost of motivation or just want to practice a healthier lifestyle, turning to podcasts for guidance is a great source. Not to mention a great way to learn something new while on the go. Keep reading and check out some of our top health and fitness podcasts for every type of athlete!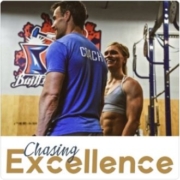 This podcast explores and dissects what it takes to live your life to the fullest, both inside the gym and out. Instead of focusing strictly on the physical aspect of incorporating healthy habits into your life, his topic range spans from tips for overcoming anxiety to challenging CrossFit workouts. Ben Bergeron shares his insight and knowledge about maximizing your benefits when it comes to your health, fitness, mindset, and relationships with others.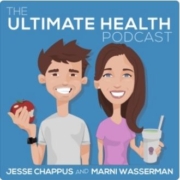 The dynamic duo, Marni and Jesse, interview the best of the best health and wellness experts from around the world to educate and inspire listeners by giving us the tips and tricks to live your personal version of Ultimate Health. This podcast goes for a laid back approach of simple techniques you can use to alter your lifestyle. They also offer an Ultimate Weekday Workbook to help keep track of your health and wellness goals!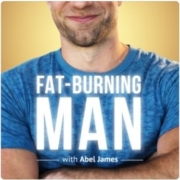 Burning fat and having fun in the process with this hilarious podcast. Learn more about what goes on the health industry with this feel-good podcast that's perfect for training runs and rides. It's great for all ages while taking a humorous approach to giving great information on how to live a healthier lifestyle.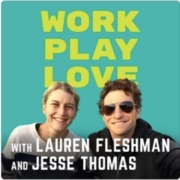 Married couple, and professional athletes, Lauren Fleshman & Jesse Thomas, use this podcast as a chance to dive into the complications and chaos that can come with the integration of sports, love, and business. Led by listener based questions, this podcast aims to help you find a balance amongst all three by giving you no-nonsense tips and tools to use that will help you make the most of your life by capitalizing on what you have the power to control.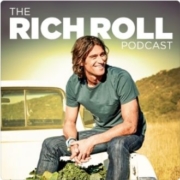 This weekly podcast was created with the goal of taking listeners on a journey to lead a healthier lifestyle with an eager and open mindset. Author and Ultra-Athlete, Rich Roll, takes a progressive, free-thinking approach when exploring all things relating to your personal and professional development with the help of some of the worlds brightest minds to educate, inspire and empower you to unleash your potential and a better you.
The best thing about podcasts is you can listen anywhere, anytime. With these health and fitness podcasts, you'll learn tips and tricks to improve or change your lifestyle for the better. Whether you're going out for some exercise or cleaning the house, give these podcasts a chance to see which one is best for you!
https://kerrvilletri.com/wp-content/uploads/2020/04/Top-Health-Fitness-Podcasts.-Kerrville-blog.-feature-image.jpg
400
495
Kerrville Tri
https://kerrvilletri.com/wp-content/uploads/2020/05/KERRVILLE-10-YEAR-ANNIVERSARY-LOGOKERRVILLE-HEADER-LOGO-WEBSITE-2020-300x111.png
Kerrville Tri
2020-04-22 17:47:37
2020-04-22 17:47:37
Top Health and Fitness Podcasts for Every Type of Athlete